---
Slim, athletic, medium build male, seeking the correspondence of any single, non-committed, strong, independent women who do as they please and not as they're told. What, ha ha! :-) Preferably over the age of 24. I would enjoy corresponding with these type of women in search of starting an extraordinary lasting friendship perhaps if that's the outcome.
Females shouldn't be judgmental, being open minded is great but most of all honest & humorous, must be a lady, should know how to respect a man & demand the same respect in return. Overall, a sincere & thoughtful woman. All races welcome.
I'm a great humorous individual, a wonderful person to know and even more fun to be round. Just the right person to talk to and hear an individual out as I am very open minded to all situations. Honest, caring, and compassionate to other's emotions.
If any woman should feel comfortable with these qualities, take the initiative and feel free to drop in and say hey at the address below and I'll most certainly write back and say Hello!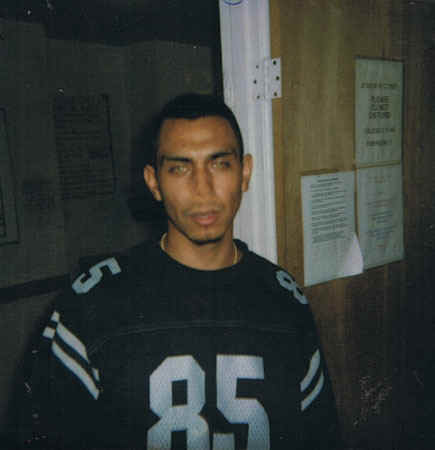 Race:
Hispanic
Sexual Preference:
Date of Birth:
04/06/1978
Age:
31
Projected Release Date:
2014/2033
Marital Status
Height:
5' 11"
Weight:
Measurements:
I wish to correspond with:
Women only
Hair Color
Eye Color:
Children:
Religion:
Christian
Education:
10th grade
Occupation/Career:
Auto painting, tile work
Reason for incarceration:
Willing to relocate?
Home City & State:
Posted: 09/30/2009 - Expires: 2014-2033 - Ad Code: FF09-136
Write to me at:
Raul Sanchez #1059000
East Ham Unit
2665 Prison Road #1
Lovelady, TX 75851